YOGA & RELAXATION FOR SEND PARENT/CARERS
Free PK Yoga and Relaxation class with Babacool for Potential Kids SEND PARENTS/CARERS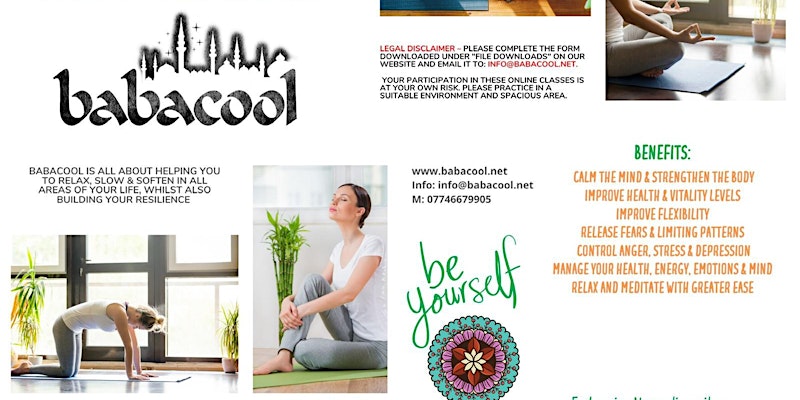 By booking / registering you agree to complete the disclaimer / short form located here and email it to [email protected]
You will not be able to do the class without this. Thanks.
An Exclusive Virtual Weekly Yoga Class for Potential Kids SEND PARENTS/CARERS
starting Friday 10th April 10:30-11:30
GENTLE YOGA & RELAXATION
Run by Babacool on the online platform Zoom.us
Classes are suitable for beginners and those with little experience. If you are new to a class you will be required to complete a short questionnaire prior to your first class and please send it back to Suzanne on [email protected]
Legal Disclaimer – your participation in these online classes is at your own risk. Please practice in a suitable environment and spacious area.
In summary regular practice can help to:
Calm the mind & strengthen the body
Improve health & vitality levels
Slow the ageing process
Improve flexibility & strengthen the spine
Release fears & limiting patterns
Control anger, stress & depression
Give you the tools to manage your health, energy, emotions & mind
Relax and meditate with greater ease