Tween Girls Group
What is it?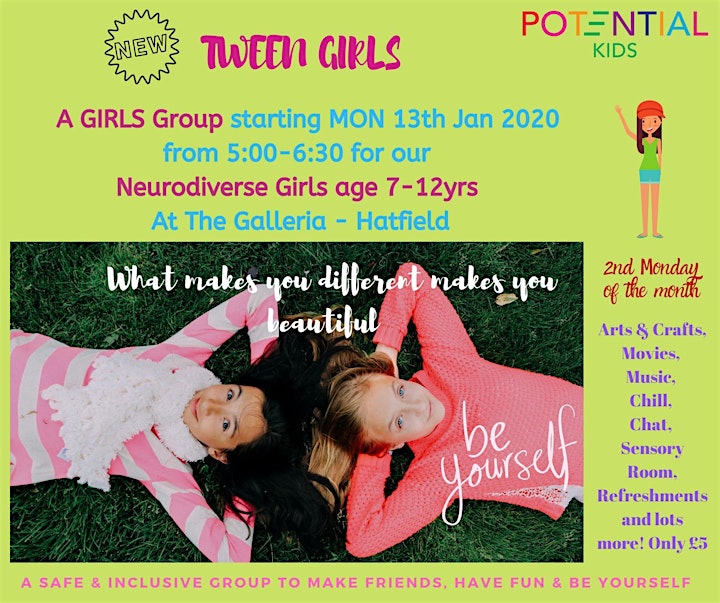 TWEEN GIRLS is an inclusive and safe group for neurodiverse girls to make friends, socialise and learn new things while having fun. The sessions will be held on our fantastic venue at the galleria which has an arts & crafts room, a lovely sensory room, kitchen and even a chill room to run yoga & meditation sessions. We will be having new activities each month and they'll include arts & crafts, movies, games, relaxation, refreshments & lots more…! Our Tween Girls group is going to be amazing! Just as amazing as our Potential Girls group where our Tweens will be moving to! 😉
Where is it?
Old Management Suite, The Galleria Outlet Centre, Comet Way, Hatfield, Herts, AL10 0XR
How do I Book?
To book click the button below.